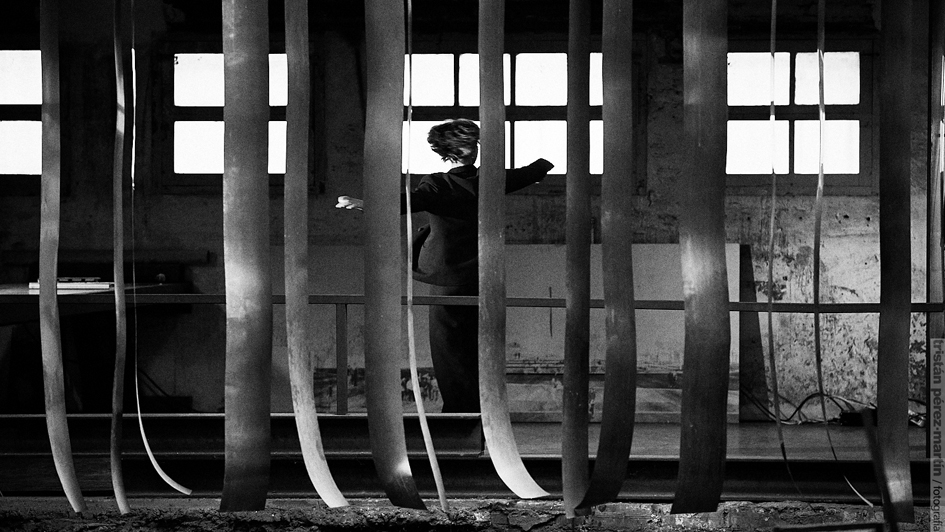 Research Laboratory

Lab 1 Inventions
L'animal a l'esquena (Celrà)
From 25/03/2020 to 26/03/2020
Mal Pelo
( Mal Pelo )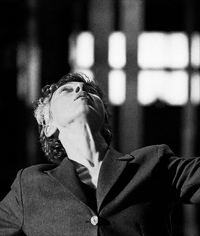 Mal Pelo
begins the creation process for its new piece, to be premiered at the next Grec Festival in
Barcelona.
Inventions focuses on the relationship between live music and dance, situating the results of this research in
spaces that, due to their acoustics or architecture, make possible the magic triad of space-music-movement.
In each of these places Inventions will take a different form, adapted to the specific venue.
The aim of Inventions is to look into the particular acoustic and performance characteristics of each venue, of
the architecture and the dynamics of the space where the piece is to be performed. The research will cover
the historical background, materials, light, sound and capacity for transformation of each of the chosen
places.
Listening to these details enables us to reveal performance potential and construct unique proposals
specifically for each environment.
The first stage of this new project will take place in 2020 at the following festivals: Grec Festival de
Barcelona-Festival Bachcelona, Festival Internacional Música de Torroella and Festival Internacional
Temporada Alta
de Girona.
---
The team of performers for this project is:
String quartet:
Joel Bardolet, violin/ Jaume Guri, violin/ Masha Titova, viola/ Daniel Claret, cello
Voice quartet:
Quiteria Muñoz
, soprano/ David Sagastume, countertenor/ Mario Corberán, tenor/ Giorgio Celenza, bass
Dance quartet:
Pep Ramis
,
María Muñoz
,
Federica Porello
,
Zoltàn Vakulya
Inventions is part of the BACH PROJECT, centred around the study of the work of J S Bach in relation to
dance and performance.
Mal Pelo
has created a tetralogy of its work on the baroque music of Bach.
This tetralogy is made up of:
1. Bach: a solo by
María Muñoz
premiered in 2004, based on the Well Tempered Clavier. Various versions
of this have been performed all over the world.
2. On Goldberg Variations/Variations: a group piece for seven performers based on the music of the
French-US composer
Dan Tepfer
, who performs the Goldberg Variations together with his own
improvisations upon them.
3. Inventions: a piece for particular places, for twelve performers: a quartet of dancers, a string quartet and
a quartet of singers. A piece using live music in special locations chosen for their acoustics, space and
history, in which
Mal Pelo
offers a performance specifically adapted for the spirit of the place.
4. Highlands: a piece with the same line up of twelve performers. A choreographic and dramatic look at
certain extracts from the Cantatas, from the Partita number II (with emphasis on the version of La
Ciaccona for voice quartet and violin) and from some pieces in the Art of the Fugue by J.S. Bach.
---