(Research Residence )
L'animal a l'esquena (Celrà)
From 20/11/2006 to 25/11/2006
Presentation :

On 25/11/2006 at 18:00
in L'animal a l'esquena (Celrà)
Cristiano Carpanini
( Cristiano Carpanini, Mustafa Kaplan, Filiz Sizanli )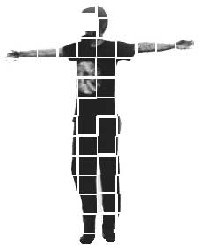 'Mos_Ai_Que' is a intercultural and interdisciplinary project in an experimental laboratory and encounter where the limits and differences among the artistic disciplines explode to build a new language. Language understood as a political act transmitting and defining the compromises and relationships allowing the meeting of different individuals. This project follows an initiative from Cristiano Carpanini, director of L'Officina in Marseille and his desire of creating a meeting space of the artists Mustafa Kaplan and Filiz Sizanli from "El CATI estudio"in Stambul.
---
| | | | | | |
| --- | --- | --- | --- | --- | --- |
| 110/3 | | 25/11/2006 | | Cat | Activity Announcement |
| 110/1 | Video | 25/11/2006 | [1h] | Eng | Presentation I |
| 110/2 | Video | 25/11/2006 | [20min] | Eng | Presentation II |