(Creation Residence - Associate Project 2019 )
L'animal a l'esquena (Celrà)
From 12/08/2019 to 17/08/2019
Sira Aymerich, Pep Aymerich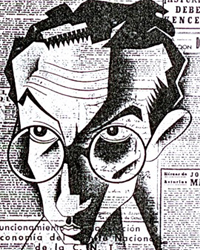 What Pep Aymerich's (Sarrià de Dalt, 1962), artistic projects have in common, apart from their diversity and scale, is the presence of the body as a reference point, the precise judgement of the measure of possibilities and reactions of the material he works on, the rigour, conciseness and quality of the finished product. As a craftsman working with wood who is committed (in all meanings of the word) to creating a world with his hands, his work becomes a liturgy for the gaze. In all his creations a profound need for transcendence can be seen, a constant questioning of the conflict of man confronted with the fragility of his existence.
---
In "The Place? to be ourselves", Aymerich makes perfect wooden replicas of his own body and that of his daughter Sira, a performer and dancer, in the form of marionettes. This is an experience that highlights the gregarious nature of the human species.
Residential project at IF Barcelona - Catalan Puppet Theatre Biennale, in collaboration with L'animal a l'esquena and Festival Ciclope.
---