Research Laboratory - Resident Associate Company

MEETING BACH
L'animal a l'esquena (Celrà)
From 26/02/2018 to 03/03/2018
Presentation :

On 03/03/2018 at 19:00
in L'animal a l'esquena (Celrà)
Mal Pelo
( Mal Pelo )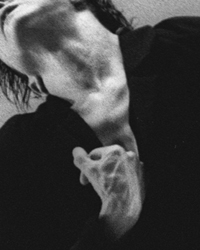 A research laboratory on the scores of J.S. Bach, following on from the work begun by
María Muñoz
with her solo Bach, that has had such exceptional success around the world. This work is concerned with movement and its relationship with musical counterpoint. A precise vision, pared down movement, musicality and a care for the meaning of each body in exploring the composer's unique world. The laboratory aims to broaden the relationship between the worlds of dance and contrapuntal music.
This laboratory will be held behind closed doors with the creators who have been invited. It will continue in May, when we will show the public what we have done.
Performers: Lucia Marote, Joan Catalá,
Federica Porello
,
Jordi Casanovas
, Rosalía Zanón, Ona Fuster,
Leo Castro
,
Enric Fàbregas
, Laura Alcalá, Zuriñe Benavente,
María Muñoz
and
Pep Ramis
.
And the musicians: Joel Bardolet – violin, Maria Titova – viola, Bernat Bofarull – violin and viola, Albert Barbeta – violin.
---