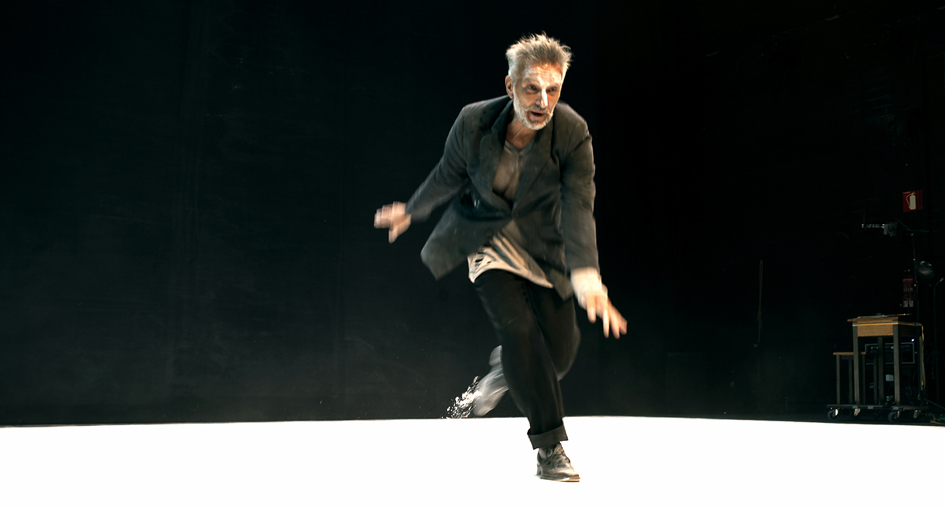 Residency by Associate Company

The Mountain, the Truth and the Paradise
L'animal a l'esquena (Celrà)
From 09/04/2018 to 22/04/2018
Presentation :

On 14/04/2018 at 20:00
in Teatre Principal de Mallorca (Mallorca)
On 21/04/2018 at 20:30
in Sala La Mutant (València)
Mal Pelo
( Mal Pelo )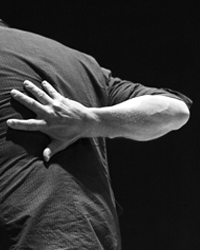 In April we shall resume rehearsals for
Pep Ramis
' solo, premiered in October 2017 at the Théâtre l'Archipel in Perpignan, France.
Mal Pelo
will spend two weeks in residence to revise the work and prepare for performances in Mallorca and Valencia in April and later the Mercat de les Flors in Barcelona in May and Cadiz in June.
The Mountain, the Truth and Paradise is a poetic world questioning the meaning of divinity and vulgarity, spirituality and ignorance, beauty and banality.
The performer's ability to transform himself into a bare, blank space, and precision of movement and voice are the main aims of the score of this piece, which offers a journey full of variety, feeling and stimulation.
Throughout the creative process, Pep has had the support of
Jordi Casanovas
and
María Muñoz
as directors, August Viladomat as lighting designer and Fanny Thollot as designer of the sound track.
---
I value every form of life, a snowflake, a strawberry, a fly.
I value the mineral kingdom, all the stars.
I value wine with pasta, an unbidden smile,
the weariness of someone who has given everything, two old people in love.
I value things that will be worth nothing tomorrow
and things hardly worth anything today.
I value all wounds.
I value saving water, mending shoes,
knowing when to keep quiet, answering cries for help, asking permission to sit down,
feeling grateful without quite remembering why.
I value being able to tell which way is north in a room
and the name of the wind that dries the washing.
I value the journey of the vagabond, the seclusion of the nun,
the patience of the condemned, whatever his crime.
I value using the verb to love and the hypothesis that there is a creator.
Many of these values I have never known.
Erri de Luca
---