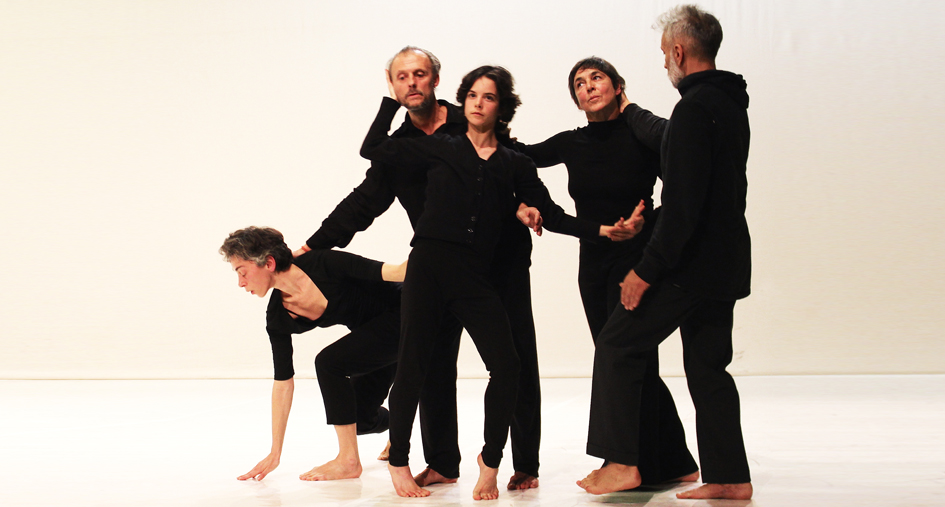 Creation Residence

On Goldberg Variations / Variations
L'animal a l'esquena (Celrà)
From 01/02/2019 to 27/03/2019
Presentation :

On 28/03/2019 at 20:00
in Teatre Nacional de Catalunya (Barcelona)
Mal Pelo
( Mal Pelo, María Muñoz, Pep Ramis )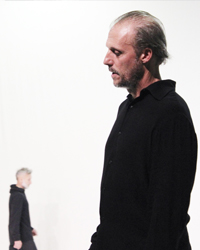 Mal Pelo
is continuing to work on the creation process for a new piece to be premiered on March 28th at the TNC.
María Muñoz
has performed Bach, based on pieces from The Well Tempered Clavier, in many countries. Following on from this,
Mal Pelo
are continuing their research into a profound and dynamic language combining dance and music in dialogue with the work of J S Bach. The Bach Project provides the umbrella for three years of research on a multi-focal project on movement and the work of the German composer, based on a study of baroque music and its relationship with movement, space and choreographic composition.
---
On Goldberg Variations/Variations is the first part of the Bach Project, a piece for eight performers in collaboration with the French-American musician
Dan Tepfer
.
The Goldberg Variations were composed for keyboard in 1741. They consist of a single theme, an aria, thirty variations and a reprise of the aria. What links them all is not a shared melody but a background of harmonic variations on the bass line. The tunes may vary but underlying them is a constant theme.
Dan Tepfer
, in his Goldberg Variations/Variations, offers J S Bach's Goldberg Variations combined with his own variations improvised on the same harmonies. As a performer and composer,
Dan Tepfer
has vast experience in classical, jazz and electronic music.
Directors
María Muñoz
y
Pep Ramis
Creators and performers
Jordi Casanovas
,
María Muñoz
, Zuriñe Benavente,
Leo Castro
,
Pep Ramis
,
Federica Porello
, Zoltan Vakulya and Enric Fábregas. Assistant director
Leo Castro
Music Goldberg Variations / Variations by
Dan Tepfer
on the Goldberg Variations by J.S. Bach. Lighting August Viladomat. Sound Fanny Thollot. Set Kike Blanco,
Mal Pelo
. Wardrobe Carmepuigdevalliplantés.
Production
Mal Pelo
, Teatre Nacional de Catalunya, Dansa Quinzena Metropolitana de Barcelona and Icec-Arts Department of the Generalitat de Catalunya. In collaboration with L'animal a l'esquena and Théâtre Archipel de Perpinyà
---