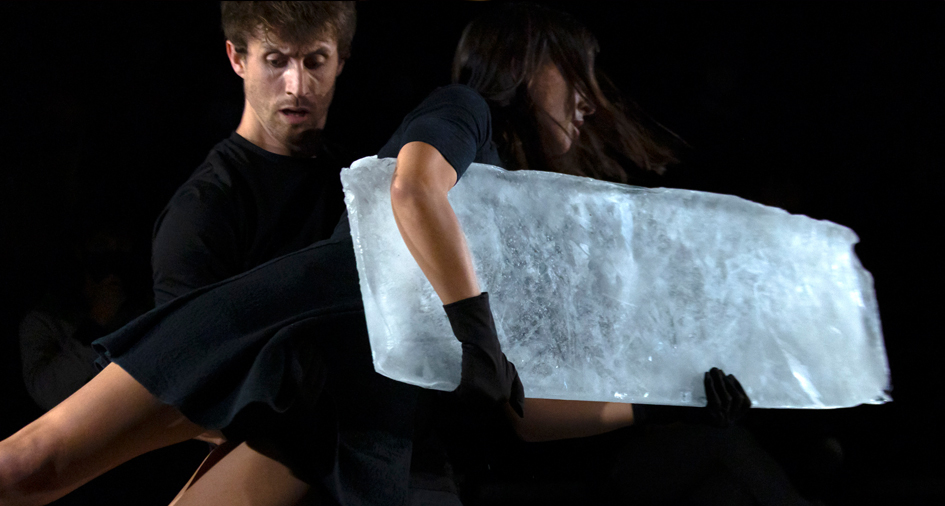 Creation Residence

Fenómeno/Phenomenon
L'animal a l'esquena (Celrà)
From 03/05/2021 to 08/05/2021
Moon Ribas, Quim Girón
( Moon Ribas, Quim Girón )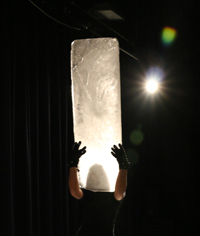 This project is the first artistic collaboration between
Quim Girón
(contemporary circus artist) and
Moon Ribas
(cyborg choreographer), in which they research how to bring natural phenomena to the stage. Fenómeno (Phenomenon) is a duet in conversation with temperature and ice, the main element they use to model different universes. There is constant transformation during the piece, of space, bodies and matter.
From a fridge on wheels comes ice that will pass through all its states: solid, liquid and gas. Fenómeno invites the audience to a space that is intimate, fresh and poetic.
Phenomena open the door to mystery, the unknown of how science works, the uncontrollable force of nature, but they can also go beyond magnitude. Each of us is a small phenomenon and we can even feel phenomenal. The piece Fenómeno invites the audience to a cosy space, but not necessarily between the four walls of a theatre. It could be a factory or in the open countryside, always seeking intimacy, darkness, silence and level ground.
---
Authors and performers:
Quim Girón
y
Moon Ribas
Space consultant: Closca
Sound consultant: Joan Cot
Production and administration: Elclimamola
A co-production by GREC Festival de Barcelona, Sismògrafde Olot and the Generalitat de Catalunya.
Artistic residencies at Konvent 0 (Berga), EIMA (Mallorca), Cyborg
Bunker
(Barcelona), La Torreta (Montmelo), Can Gassol (Mataró).
---