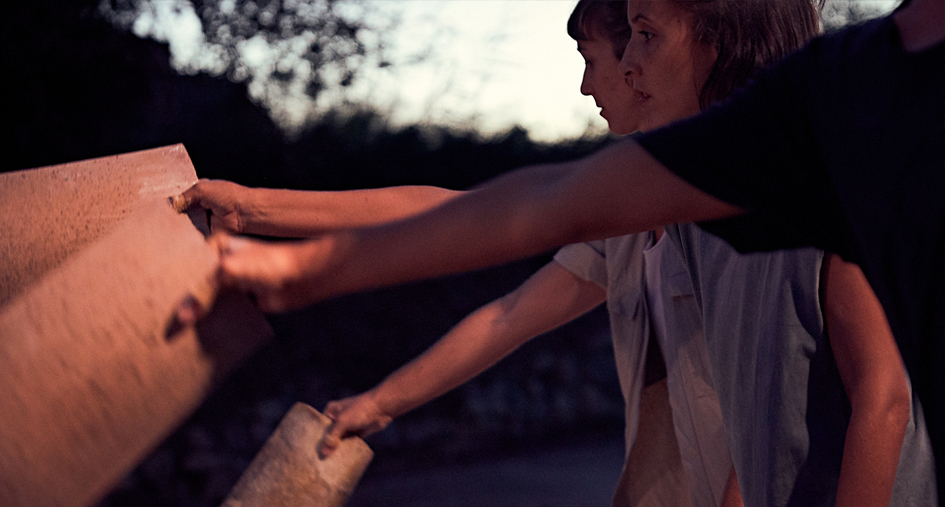 Creation Residence

De una en otra/From One Into Another
L'animal a l'esquena (Celrà)
From 14/06/2021 to 19/06/2021
Presentation :

On 19/06/2021 at 19:00
in L'animal a l'esquena (Celrà)
Barbara Cappi
( Barbara Cappi )
Inspired by rural landscape and manual work, the piece De una en otra (From One Into Another) combines dance, visual and object theatre. Through the manipulation of thirty seven tiles, three performers draw visual and sound landscapes with a movement marked by physical labour and constant effort.
De una a otra tries to transform and transcend the fragility and weight of the tiles into an emblem of equilibrium and of human relations submitting to matter. It favours materials and sounds that are harsh, delicate but forceful, vulnerable to irreversible breakage.
The piece seeks shadows and corners of the city: patios, patches of wasteland, areas under reconstruction.

---
---