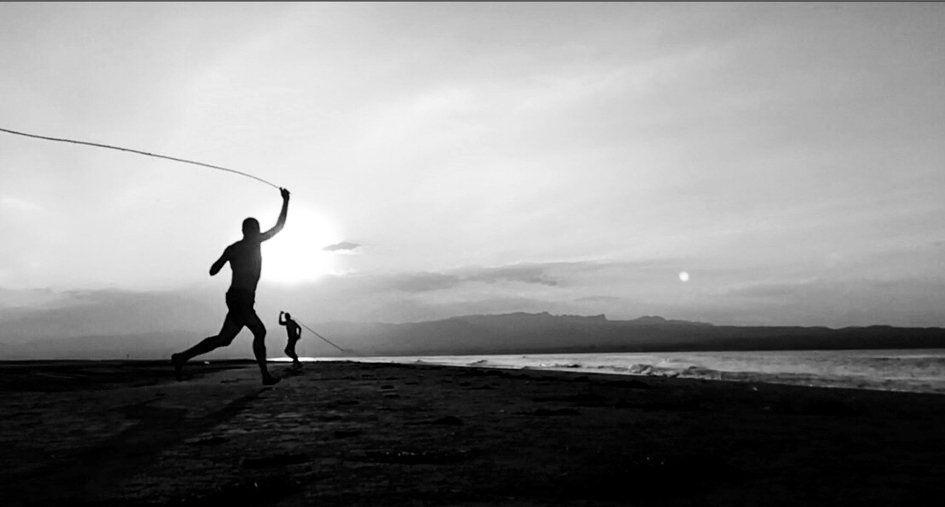 Writing Residence

Cuadernos sobre el tocar / fulgor / tachin [Notebooks on Touching/Glow/Ta Da]
L'animal a l'esquena (Celrà)
From 17/07/2019 to 26/07/2019
Aimar Pérez Galí, Jaime Conde Salazar
( Aimar Pérez Galí, Jaime Conde Salazar )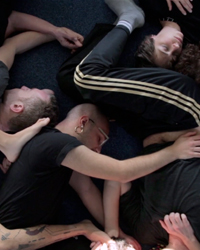 In this writing residency we shall be concentrating on continuing to write "Cuadernos sobre el tocar" ("Notebooks on Touching"), a collection of notebooks that systemise the practice of Touching Improvisation we have been developing over the past two years. The notebooks form part of the Radiación +++/Radiation +++ project run by La Panera Arts Centre and the Arnau Hospital in Vilanova de Lleida, with support from the Fundación Daniel & Nina Carasso. We are also starting to prepare for our next production, "Fulgor" ("Glow") (2021) and in this residency we shall begin to think about the language needed for the project. Using the research we have carried out in recent years into skin and touch, we shall return to the theatre and turn it into a huge dark room. Loosely inspired by Puccini's Madame Butterfly, "Fulgor" will offer a sensual journey in which butterfly-bodies will appear as a delicate and vivid phantasmagoria, impossible to keep hold of.
---
Finally, we have been asked to create "Tachin", a piece for children from 9 to 11, based on the project The Touching Community, which will be presented at primary schools in Gerona and Salt, and hopefully at schools in other towns and cities in future.

JAIME CONDE-SALAZAR & AIMAR PÉREZ GALÍ

First met at dance gatherings at university in Madrid in 2000 and met again seven years later in Utrecht when Jaime asked Aimar to perform Sigfrid in his version of Swan Lake. The relationship has grown ever more fruitful and they now work together as an artistic duo on all their projects.
---