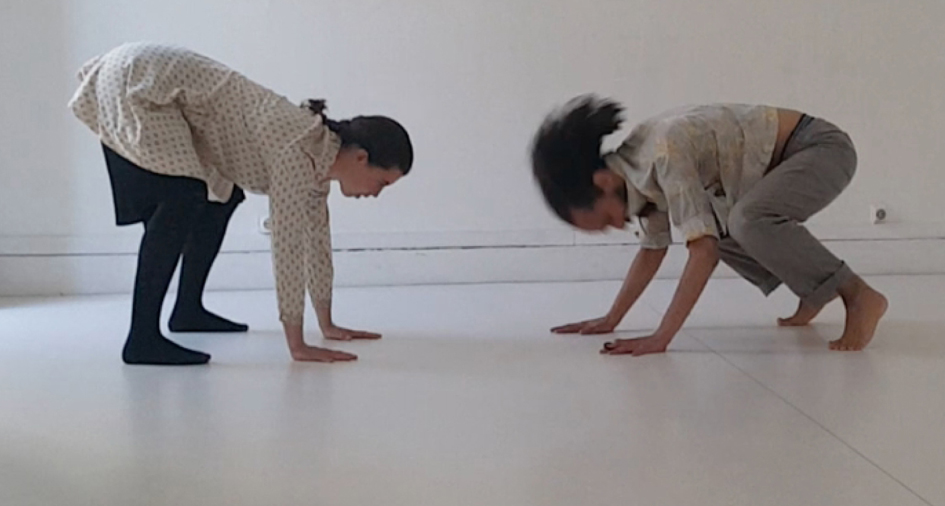 Creation Residence

PréPostMundo
L'animal a l'esquena (Celrà)
From 17/10/2022 to 22/10/2022
Presentation :

On 22/10/2022 at 19:00
in L'animal a l'esquena (Celrà)
Coline Gras, Bernardo RB
( Coline Gras, Bernardo RB )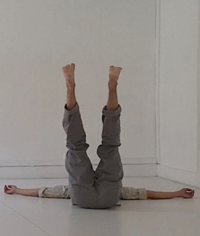 "Our bodies are not isolated from the world.
As part of it, we are always talking in an exterior world that affects us and reflects our inner world. Taking this as our starting point, we will look into the experience of staying in outdoor spaces, listening to people and places like a body taking notes. Through this practice, we discover that movement outwards from within is not specifically to do with the 'inside' or 'outside' of the body, but rather a perpetual harmonisation of the encounter with all the forms of life around us.
What we are callng PréPostMundo is a desire to share this encounter through the creation of a dance show, both in the public sphere and in the theatre, taking care to fine tune our presence on stage in keeping with the questions that transpire from the work of inhabiting the public sphere.
---
We feel that art as a quest in movement is a continuous possibility not to insist in seeking solutions to problems, but to refine the detailed work of expressing 'nature'. 'Nature' is a mystery, at once so beautiful and so monstruous that we cannot allow ourselves to draw conclusions about how a human may be, for example, or how nature itself may be.
For now, these questions appear as layers to leaf through as performers, under the titles 'verticality', 'electricity', 'solitude', 'source of life'".
Coline Gras
, Bernardo CB
Bernardo RB
and
Coline Gras
, dancers and performers, have worked together since 2016. They plan to dance a kind of present state of the the planet Earth, where every body that inhabits it navegates its waves in its own unique way.
Based on the complexity of feelings and of the conditioning of time in the body of today, the body-Bernardo and the body-Coline, in conversation with PréPostMundo, listen and dance:
Verticality; the insistence of the growing or adult body on not relating to the ground, beyond what is laid down by algorithms.
Electricity; bodies rocked by explosions or friction.
Solitude; essential virtue or limited obligation; variations on memory or on listening to oneself.
The source of life; ways of reinventing care and coexistence.
Choreography and performance:
Bernardo RB
and
Coline Gras
Performance space:
Coline Gras
Lighting design: Marc Tahon
Sound design: Jordi Ralló
Artistic collaboration: Sofia Neuparth and Margarida Agostinho
Production: Cristina Vilhena
Coproduction: c.e.m-centro me movimento (Lisboa) and CO (Marsella)
Other Backers: Festival Dépaysager, Asociación Foyer Laïque de Fillols
---