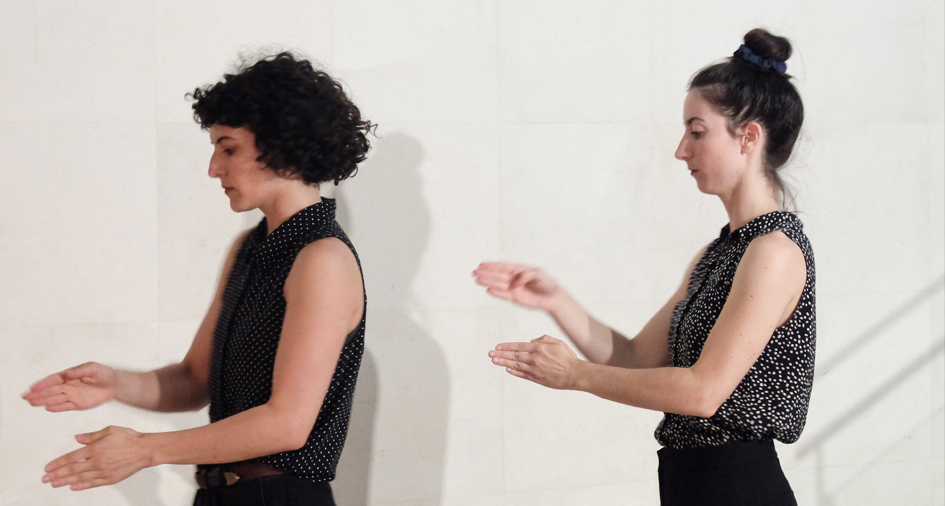 Creation Residence
Rítmia
L'animal a l'esquena (Celrà)
From 02/11/2020 to 07/11/2020
Presentation :

On 07/11/2020 at 19:00
in L'animal a l'esquena (Celrà)
Emma Villavecchia
( Emma Villavecchia, Mauricio Villavecchia, Maria Fernanda )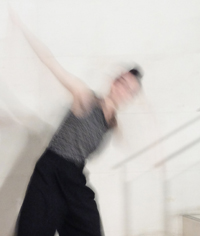 RESIDENCY POSTPONED DUE TO COVID-19 PANDÈMIA

Ritmia is a dance project with live music, exploring relationships of perception and composition between visual rhythm and rhythm in sound. Using the interaction between percussion and choreography based on complex rhythmic structures, multi-sensorial polyrhythms are created that make us question our perception of sound, movement, time and space.
---
Rítmia grew out of a shared fascination for rhythm and percussion with the musician
Mauricio Villavecchia
. It is also part of a collaboration in the development of the Mirror Method, an innovative approach to musical composition and education that Mauricio has been mulling for nearly ten years.
The Mirror Method is a new way of thinking about music and representing it. The idea is not to replace traditional Western theory or its system of annotation, but to offer a complementary system that highlights the mathematical aspects inherent in music. This approach allows for a detailed, overall understanding of music as a physical phenomenon, and offers highly effective tools for analysis and composition through a written and graphic language of one's own.
---